Join me as I share actionable steps to help you take your health and wellness to the next level, so you can live a radiantly healthy life!
Listen on…
You can also listen and subscribe on Stitcher, iHeart Radio, And Spotify!
Become a podcast insider!
Get the latest episodes sent right to your inbox so you never miss a thing!
Latest Episode
---
Do you feel slower, sluggish, or not quite as happy in the winter? Bright light therapy can help bring much-needed light back into your life!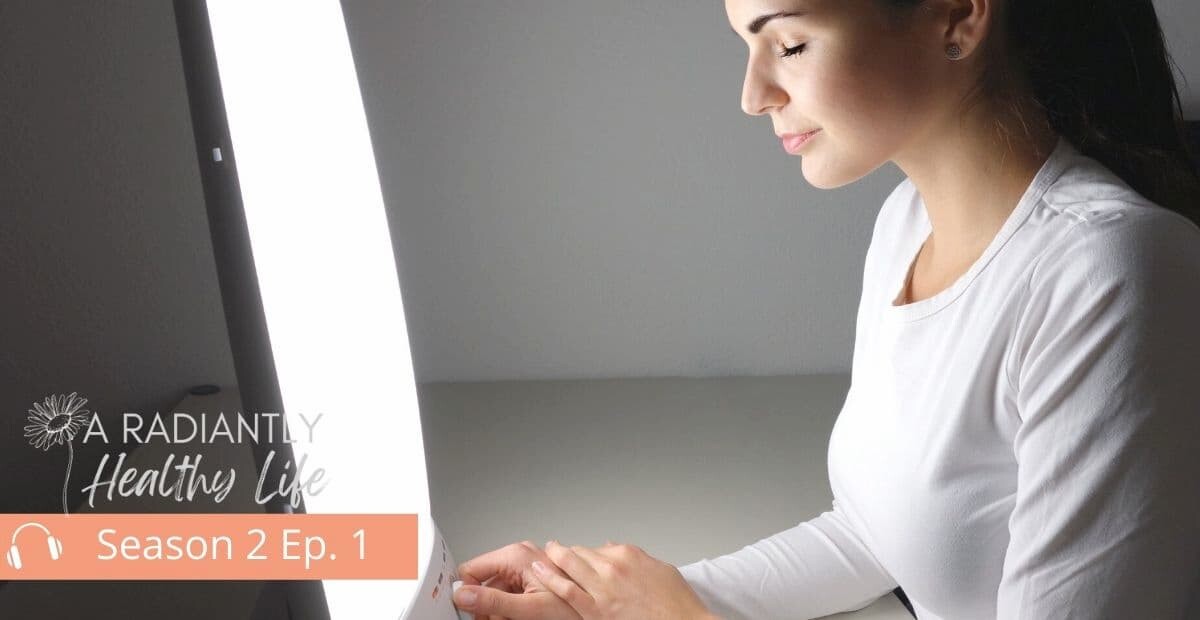 Do you feel slower, sluggish, or not quite as happy in the winter? Bright light…