The holiday season is quickly approaching. Soon there will be parties, food, family, and friends.
Sounds fun, right?!
But what if you find yourself lacking that holiday spirit?
Don't feel bad, you're not alone!
For many people, the holidays are a time of stress, anxiety, and depression.
But why would there be such an increase in these feelings during the holiday season?
Well, it seems that not everyone feels it is the most wonderful time of the year. Many people report an increase in stress due to money issues, shopping for the perfect gifts, strained family relationships, remembering the loss of a loved one, and loneliness.
If you find you feel more like a stressed-out Grinch than your happy, fun-loving self, there are natural supplements that can help relieve holiday stress!
Listen to this blog post!
---
Pssst- this info could be just as helpful for any holiday, get together, or social event 😉
---
Natural Supplements For Holiday Stress Relief
While it's not always possible to change the situations that are causing stress, it is possible to find easy ways to deal with stress and natural supplements that really work to help you get through the holiday season!
There are many supplements that can be used to ease stress, but these herbs, supplements, homeopathic remedies, and essential oils are my tried and true favorites!
This post may contain affiliate links, which means I'll receive a commission if you purchase through my links, at no extra cost to you. Please read full disclosure for more information.
---
Herbs & Supplements To Help Ease Holiday Stress
Here are a few natural remedies to keep in your cupboard or pantry for holidays, or any time you are facing a social situation that is making you feel stressed.
---
1. Magnesium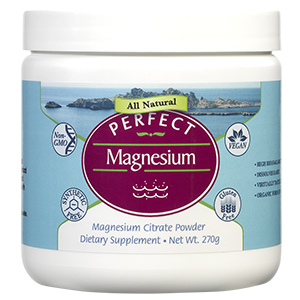 Magnesium is at the top of my list for stress-relieving supplements for a few reasons.
First, many of us are deficient. It is estimated that between 50-80% of people do not have optimal magnesium levels.
If you have digestive issues (think low stomach acid, Crohn's Disease, kidney disorders), take medications (acid blockers, birth control, antibiotics, or blood pressure meds), drink alcohol, or have excess stress (hello, holidays!), you very likely have low magnesium levels.
The second reason magnesium tops my list of stress-relieving supplements is because it works so well!
Magnesium has been shown to reduce stress and stabilize moods. It also helps to regulate neurotransmitters and helps with brain function.
---
Effective Magnesium Products
Want to add this wonderful supplement to your daily routine?
Here are a few products I have tried, loved, and wholeheartedly recommend 🙂
Perfect Supplements Magnesium– this powder mixes into any drink easily, doesn't really have a taste, is non-GMO, highly absorbable, and has no synthetics

Ancient Minerals Magnesium Lotion– not sure you want to drink your magnesium? This magnesium lotion is a great option for you! Many magnesium sprays can cause an itching sensation for a few minutes after application, but that is not a problem when you use lotion.

Ancient Minerals Magnesium Bath Flakes– want to add some magnesium to your bath for some relaxing self-care? These flakes can help restore magnesium levels, ease aches and pains, and aid in relaxation.
2. Cannabidiol (CBD)
There has been a lot of discussion about CBD oil in the last few years. It seems like everyone and their brother is taking CBD and it is being used for arthritis, chronic pain, epilepsy, anxiety, depression, and SO MUCH MORE!
Turns out, there's a good reason it is so popular.
Our body has a system of endocannabinoid receptors throughout and its whole function is homeostasis (balance).
Since our bodies have an endocannabinoid system that works to maintain balance, it makes sense that supplementing with a high-quality, full-spectrum CBD supplement could help support the body and relieve many issues people face.
---
Reputable CBD Oil
Since you can buy CBD oil almost anywhere (I have seen it in the gas station and the movie store), it can be hard to know which products are high quality and which are not.
There are many high-quality brands, I have tried quite a few! But my favorite so far is-

NuLeaf CBD Oil
Why you ask?
Their CBD oil is 100% organic, full-spectrum has no additives, and is extracted using CO2, not harsh chemicals.
I also appreciate that their products are third-party tested, the fast and free shipping, and that they have high-quality CBD oil for pets too!
3. Ashwagandha
Ashwagandha is an incredibly helpful herb!
It is considered an adaptogen, meaning it helps support the body during stressful times.
While most commonly known for helping to reduce stress and anxiety, Ashwagandha is also an immunomodulator.
That means that it has been shown to increase the activity of immune cells to help fight infection and reduce inflammation.
Since the immune system is often negatively affected during times of stress, this adaptogen is definitely one of my favorite natural supplements to relieve holiday stress!
---
Ashwagandha Supplements For Stress Relief
Ashwagandha is available in a few different forms.
I personally like the capsules or the extract (although, fair warning- it doesn't have a great taste!).
Another great way to incorporate Ashwagandha into your day for stress relief is to blend it with other herbs and make adaptogenic tea!
4. Rhodiola
Like Ashwagandha, Rhodiola is considered an adaptogen meaning it supports the body and lessens the effects of stress.
This herb has been traditionally used to help with fatigue, decreased memory, and increase strength and vitality.
There is also evidence that Rhodiola can enhance the immune system and has been shown to help with depression.
*One thing to note- Rhodiola has been shown to have very few side effects but for a small number of people this herb can actually make you feel a little "sped up".
If you choose Rhodiola and notice that you feel a little speedy be sure to take it early in the day or try a different option.
---
Rhodiola Options To Consider
Rhodiola is available in a few different forms.
You can get capsules, an extract, or even the actual root.
Another option is to choose a supplement that is a blend of adaptogens and other stress-relieving herbs.
Often herbs work together to help you feel balanced and calm.
5. Chamomile & Lavender
Ok, this is two different herbs in the same section. I couldn't decide which I liked better 🙂
Both Chamomile and Lavender are traditional remedies for stress reduction, anxiety relief, and relaxation.
These herbs not only help to reduce stress and anxiety but are also effective remedies for insomnia.
---
Chamomile & Lavender For Relaxation
Both herbs can be found in different forms such as extracts, essential oils, or capsules.
But my favorite way to use these herbs is as tea!
There is just something so relaxing about enjoying a warm cup of tea before bed.
And this tea with a little vanilla or honey is so tasty!
Homeopathic Remedies To Relieve Holiday Stress
We have gone over herbs to help relieve holiday stress but what if you can't take herbs or would like something you can pop in your purse for extra help while you're on the go?
These homeopathic remedies are perfect for that!
They are safe, effective, and quick-acting. Here they are in no particular order.
Boiron Sedalia– this remedy is great if you feel nervous, tired, and extra sensitive.

Hyland's Nerve Tonic– if you feel nervous, anxious, irritable, or have trouble concentrating, give Nerve Tonic a try.

Genexa Stress Relief– feeling stressed, anxious, having trouble sleeping, or feel irritable? This remedy may be the one for you. Also, I really love that the top is this bottle is one that you have to push and turn to open. I can't tell you how many homeopathic remedy bottles have come open and spilled all over my purse, but not this one 😉
---
When using homeopathy it is generally thought of as better or more effective to find the single remedy that best fits your symptoms, and that is true.
The reason that I have these three combination remedies listed instead of single remedies is that it is sometimes easier to start out with combinations if you are new to homeopathy.
Also, as symptoms change, so should your choice of remedy. But when I am looking for something that I can take with me and keep in my purse, I often choose a combination remedy. I feel it's just easier sometimes.
Essential Oils For Stress Relief
Isn't it interesting that a scent can have an effect on how you feel about a place or situation, or even the feelings you have when you reflect on a memory?
Turns out science could have an explanation.
Research has shown that essential oils can stimulate the part of your brain known as the limbic system which plays a part in emotions, stress levels, hormone production, and memory.
You may be wondering how this is helpful in reducing holiday stress.
Well, one benefit is that when you have a scent that is soothing you begin to relax and cortisol levels (AKA, the stress hormone) decrease.
There are other benefits to using essential oils too and as more research is being conducted we will be able to learn more interesting and exciting facts.
---
*If you are interested in learning more about essential oils and how to use them safely check out The Tisserand Institute. Robert Tisserand is a renowned expert on essential oils and is known as a reputable source of information.
---
Essential Oils For Relaxation
There are a number of essential oils that can be considered relaxing.
If you're considering adding essential oils to help relieve holiday stress, you could start with popular oils such as:
---
Or you could give combinations a try.
This set includes 6 different essential oil blends to help you relax, find peace, and feel at ease.
Final Thoughts On How To Relieve Holiday Stress
If you find yourself getting stressed just thinking of the holidays, do yourself a favor and start making changes right now.
If you implement these easy ways to reduce stress and a few supplements, I think you'll be surprised at how much more calm and peaceful you feel.
Take a few simple steps and make this the best holiday season yet!
---
Related Articles
7 Benefits Of A Mindfulness Journal (+How To Do It In 5 Minutes A Day!)
What Is Holistic Psychiatry (+Why You Should Consider it)
18 Natural Insomnia Remedies And Helpful Sleep Tips
---
---