Do you ever feel giddy when you wake up because you know that you'll have something yummy for breakfast?
That's apparently how my husband and youngest daughter feel every time we make a batch of gluten-free mini quiche.
I'm not really sure what is more exciting- the taste, size, or that they are so easy to pop in the toaster oven and take with you if you're in a hurry. Probably all of the above 😉
When the breakfast options normally available are no longer as exciting, I like to whip up a batch or two of these gluten-free mini quiche. They are a great breakfast option and freeze really well, so make a double (or triple!) batch!
And, my favorite part- they are so easy to make!  I don't like long, complicated recipes because lets be honest, who has time for any of that craziness?!
---
This post may contain affiliate links, which means I'll receive a commission if you purchase through my links, at no extra cost to you. Please read full disclosure for more information.
---
Gluten-Free Mini Quiche
This recipe is for a basic egg and cheese quiche, but we normally add other ingredients too. Some of our favorite additions include peppers, different cheeses, onions, and bacon or sausage.
A really cool thing about this recipe that I haven't mentioned yet- it is a perfect way to use leftovers!
Have chicken left from last night's dinner? Put it in the mini quiche! Just a little spinach left and not sure what to do with it? Add it to your quiche!
The possibilities are seriously endless and it's a great way to cut down on food waste!
You can even make them crust-free if you are following a paleo or keto eating plan!
---
---
What You'll Need:
Crust (optional)
2 cups of gluten-free flour
1 tsp. salt
1 cup butter
1/2 cup cold water
Filling
6 eggs (beaten)
1 cup of cheese
Any other ingredients that tickle your tastebuds
What To Do:
Preheat oven to 425 degrees
Grease muffin tin (or you can use silicone baking cups)
In a bowl, beat 6 eggs and add other desired ingredients, set aside
Mix flour and salt together
Then add small pieces of butter to the flour and mix until pieces are about pea size
Next, add cold water slowly and stir with a fork until the mixture begins to form a ball
Make a ball with the dough and then divide it in half
Put one half between wax paper and roll out with a rolling pin
Use a cookie cutter or drinking glass and cut circles in the dough
Press dough circles into your muffin tin or baking cups making sure the dough is evenly distributed
Fill with beaten egg and other ingredients
Bake for 15-20 minutes
Let sit for a few minutes to cool
Serve and enjoy!
---
There you have it, my friend! A quick and easy breakfast recipe that is just as healthy as it is delicious!
Printable Gluten-Free Mini Quiche Recipe
Gluten-Free Mini Quiche
A great breakfast that is quick, easy, and delicious!
Ingredients
2 cups gluten-free flour
1 tsp. salt
1 cup butter
1/2 cup ice water
6 eggs
6 breakfast sausage links (or other meat)
1/4 cup milk or water
1/2 cup shredded cheese
Instructions
First, preheat the oven to 350 degrees. Next, mix the flour and salt together in a bowl.
Then add small pieces of cold butter to the flour and salt mixture. Mix the butter in with your hands until the butter pieces are smaller than pea size
Add ice cold water by the tablespoon while mixing with a fork. Mix until a ball begins to form.
Divide the dough into two balls and roll out (putting them between wax paper can really help here!)
After that take a round cookie cutter or drinking glass and cut circles out of the dough.
Press round dough into greased muffin tin or silicone muffin cups.
Cook the sausages or other meat if needed. Let cool a little and then cut into small pieces.
Mix the 6 eggs and 1/4 cup of milk or water together and beat until eggs are well mixed.
Next mix the eggs, meat, and 1/2 cup of cheese together. Stir well.
Pour the eggs, meat, and cheese evenly into each muffin cup. Bake for about 20-25 minutes or until done.
Let sit for just a few minutes before serving.
Enjoy!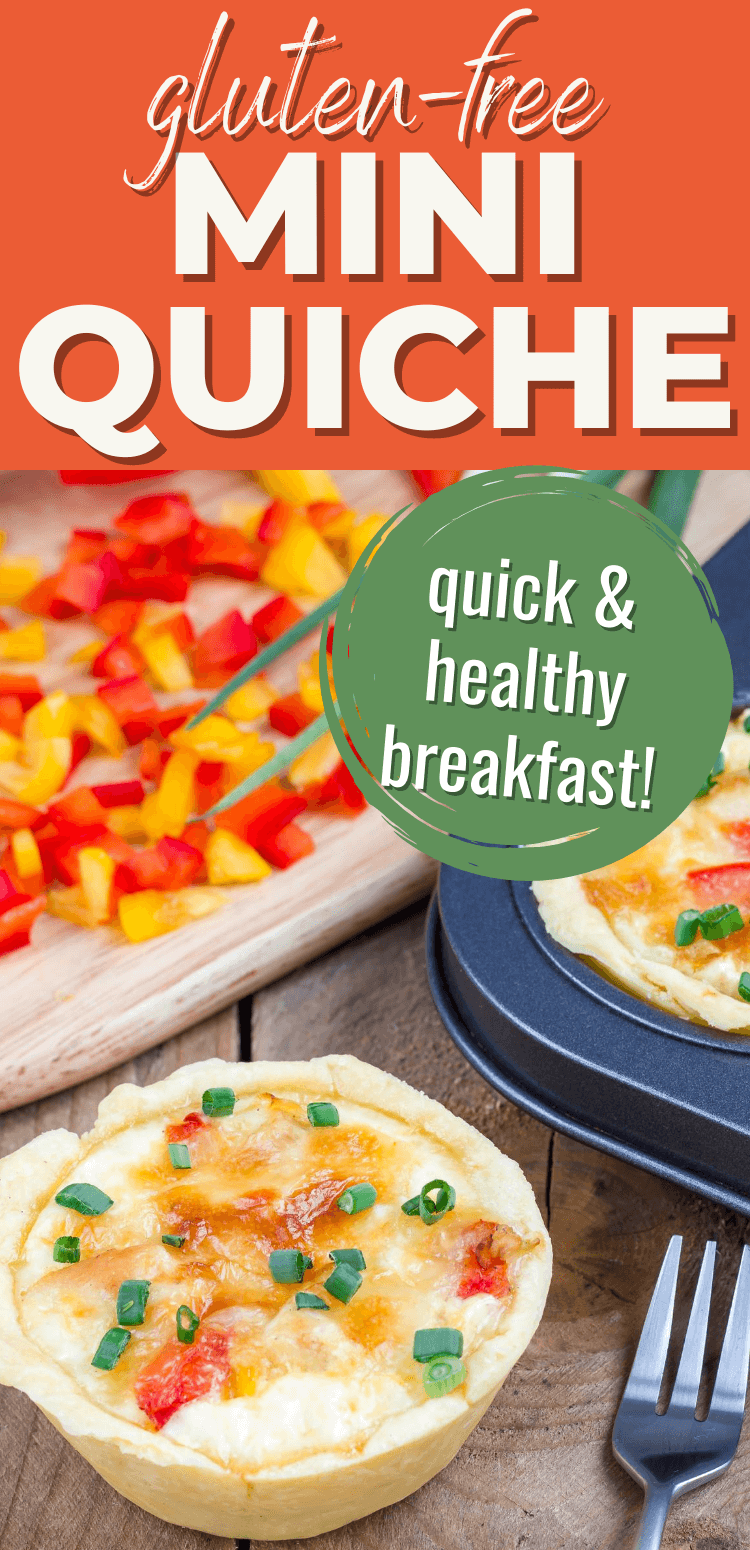 ---