The last month of the year is upon us which means beautiful lights, Christmas bells, and an end to one year and the beginning of the next.
Whether you enjoy your office party, sing familiar carols, or snuggle in to watch a favorite traditional Christmas movie, be sure to take time to practice mindfulness and gratitude, appreciate and love family and friends, and celebrate together!
And, in the spirit of sharing- if you're looking for a caption to put on a card, photo, social media post, or a kind word to send someone in need, these 50+ December quotes and sayings are a great way to inspire, bring comfort and joy, and help spread the Christmas spirit.
December Quotes & Sayings
---
December Love
Whether you love the month of December or you are looking for quotes to inspire a warm, fuzzy feeling in your heart, here are December love quotes and sayings to remember.
"Remember this December that love weighs more than gold"- Josephine Dodge Daskam Bacon
"May you have the gladness of Christmas which is hope; The spirit of Christmas which is peace; And the heart of Christmas which is love."- Ada V. Hendricks
"Warm moments with friends and time around the tree with my family make me welcome December with an open heart"- Unknown author
"Spread love wherever you go, let no one ever come to you without leaving happier"- Unknown author
"Will you love me in December as you do in May?- Jack Kerouac
"If kisses were snowflakes I'd send you a blizzard"-Unknown
"Will love be true as December frost, or fickle and fall like the rose in June"- Clement Scott
---
December Winter Quotes
Feel like celebrating winter? Or maybe you need a little encouragement. Either way, here are a few winter quotes that are perfect for December!
"Winter is the time for comfort, for good food and warmth, for the touch of a friendly hand and for a talk beside the fire: It is the time for home" – Edith Sitwell
"It seems like everything sleeps in the winter, but it's really a time of renewal and reflection" -Elizabeth Camden
"December is a simple wish that brings spectacular moments"- Unknown
"The cold is coming. December's winter solstice. Start of the season" – Robert Pettit
"I'll never outgrow the excitement of looking out the window and seeing falling snow"- Unknown
"The poetry of the Earth is never dead"- John Keats
"Chill December brings the sleet, Blazing fire, and Christmas treat"- Sara Coleridge
---
Christmas Quotes
Christmas can be a magical thing, even if you don't believe in Santa. So here are a few Christmas quotes to warm your heart and help you spread love, joy, and kindness.
"Christmas isn't a season, it's a feeling"- Edna Ferber
"For it is in giving that we receive"- Francis of Assisi
"What is Christmas? It is tenderness for the past, courage for the present, and hope for the future"- Agnes M. Pahro
"At Christmas, all roads lead home"-Marjorie Holmes
"Christmas doesn't come from a store, maybe Christmas perhaps means a little bit more"- Dr. Seuss
"There must always be a secret to be unwrapped at Christmas- that's the rule"- John Geddes
"I've learned that you can tell a lot about a person by the way she or he handles three things; A rainy day, lost luggage, and tangled Christmas tree lights"- Maya Angelou
---
Happy December Quotes
If you've been looking forward to December all year- these quotes are for you! And if that doesn't describe your feelings for the cold days of December, maybe a few of these sayings will help brighten your mood.
"May this month bring you warmth, love, smiles, and everything that fills your heart with peace"- Unknown
"December is the most wonderful time of the year"- Unknown
"If you have the power to make someone happy, do it. The world needs more of that"- Unknown
"It is finally December! The month of happiness and bliss. December teaches how beautiful are the endings. Happy December to all"- The Introvert Soul
"Happy December! Merry everything and a happy always"- Unknown
"In December ring every day the chimes; Loud the gleemen sing In the streets their merry rhymes. Let us by the fire Ever higher Sing them till the night expire!"- Henry Wadsworth Longfellow
"I heard a bird sing in the dark of December A magical thing and sweet to remember. 'We are nearer to Spring than we were in September, I heard a bird sing in the dark of December"- Oliver Herford
---
Quotes To Say Hello & Welcome December
Welcome December by saying a big hello! These Hello December quotes are perfect for social media posts, scrapbook content, or a nice note to a friend.
"Hello, December! You're the last one so be the best one"-Unknown
"Goodbye November, Hello December!"- Unknown
"December being the last month of the year, cannot help but make us think of what is to come"- Fennel Hudson
"Welcome, December. Let the magic begin"- Unknown
"Hello, December! May this month be filled with the joy of the time spent with family and friends. May peace fill your home and your heart. May hope be your security blanket. May love be the most precious gift that you receive and give"- Willy Nywening, The Journey Home
"In cold December fragrant chaplets blow, And heavy harvests nod beneath the snow." – Alexander Pope
"Welcome, winter. Your late dawns and chilled breath make me lazy, but I love you nonetheless"- Terri Guillemets
---
Cute & Funny December Quotes And Sayings
Add a little humor to the season with cute December quotes and funny sayings.
"December- the "Friday" of the months"- Unknown
"Christmas- The only time of the year you can sit around a dead tree eating candy out of socks"- Unknown
"I'm only a morning person on December 25th"-Unknown
"Three phrases that sum up Christmas are: Peace on Earth, goodwill to men, and batteries not included"-Unknown
"The worst gift is a fruitcake. There is only one fruitcake in the entire world, and people keep sending to each other"- Johnny Carson
"Mail your packages early so the post office can lose them in time for Christmas"- Unknown
"When it snows, you have two choices: shovel or make snow angels"- Unknown
Motivational & Inspirational December Quotes
In need of a few motivational quotes this month? No problem! These quotes and sayings can help motivate, inspire, and set you on the right path for the new year to come.
"Year's end is neither an end nor a beginning but a going on, with all the wisdom that experience can instill in us"- Hal Borland
"Magic is believing in yourself, if you can do that, you can make anything happen"- Johann Wolfgang Von Goethe
"The holiday season is the perfect time to reflect on our blessings and seek out ways to make life better for those around us"- Terri Marshall
"December: A month of lights, snow and feasts; time to make amends and tie up loose ends; finish off what you started and hope your dreams come true"- Unknown
"As we struggle with shopping lists and invitations, compounded by December's bad weather, it is good to be reminded that there are people in our lives who are worth this aggravation, and people to whom we are worth the same"- Donald E. Westlake
"The best way to cheer yourself up is to try to cheer someone else up"- Mark Twain
"Do not wait until Christmas to spread a little cheer, people appreciate kindness, all through of the year."- Charmaine J. Ford
---
Biblical & Religious Quotes For December
If you're looking for biblical or religious quotes that are great for Christmas and the holiday season, here are a few to consider.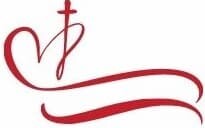 "I have come as a light into the world so that everyone who believes in me won't live in darkness"- John 12:46
"For unto us, a child is born, his name shall be called Wonderful Counselor, The Mighty God, The Everlasting Father, The Prince of Peace"- Isaiah 9:6
"When they saw the star they rejoiced with great joy!"- Matthew 2:10
"The magic of Christmas is not in the presents, but in His presence"- Unknown
"May the Lord Jesus Christ grant you peace and renew your strength for the year ahead"- Unknown
"Take Christ out of Christmas, and December becomes the bleakest and most colorless month of the year." —A. F. Wells
"Faith grows best in the winter of trial"- Rutherford
---
December Quotes Of Encouragement
For many, the holidays can be a time of love, laughter, and precious memories with family and friends. But, for others, this season is much more difficult. If you struggle with anxiety, depression, family struggles, money trouble, or any other difficulty, these quotes are for you.

And I am sending my heartfelt thoughts your way!
"Breathe, darling. This is just a chapter, not your whole story." — S.C. Lourie
"I choose to believe things that are possible, even when I don't know how they'll happen." – Jack Canfield
"Everything you need to accomplish your goals is already in you." — Unknown
"You've gone through fire, it's been a tough year and you've made a lot of mistakes but you can't give up now. Perseverance comes with rewards so huge you forget the pain"-Unknown
"You were given this life because you are strong enough to live it"- Unknown
"We need never be ashamed of our tears"- Charles Dickens
"Somehow, not only for Christmas but all the long year through, the joy that you give to others is the joy that comes back to you. And the more you spend in blessing The poor and lonely and sad, the more of your heart's possessing Returns to you glad"- John Greenleaf Whittier
---
Last Thoughts About December Quotes
Whether December is your favorite or just another of the twelve months, I hope you can find joy in the dark days of winter.
Take time to enjoy the little things like your first sip of warm tea (or coffee), being able to watch the rising of the sun, a delicious Christmas treat or enjoying a beautiful December day by singing a Christmas carol as you take a walk on a crisp path and enjoy what nature has to offer.
---
Related Articles
---
---